Jafri Journal
South Florida Highlights
Address: 901 Strada Vecchia Road
Market: Bel Air
Asset type: Luxury Residential
Seller: @mohamedhadid
Buyer: Bruce Lifton (Developer)
Notes: The partially constructed mansion will be demolished as soon as the sale closes. The property is composed of more than an acre of land and is located in the popular Lower Bel Air neighborhood.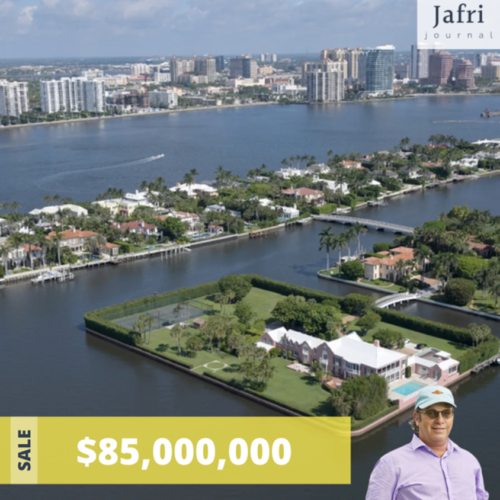 Address: 10 Tarpon Way
Market: Tarpon Island
Asset type: Luxury Residential
Seller: William & Eileen Toll
Buyer: @toddmichaelglaser (Developer)
Notes: Built in 1939, the house there has five bedrooms, and 12,321 square feet, a swimming pool, a private dock and a lighted tennis court.
Address: 36 Indian Creek Island Road
Market: Indian Creek
Asset type: Luxury Residential
Seller: Alex and Liset Meruelo (@themeruelogroup, @arizonacoyotes)
Buyer: @ivankatrump and Jared Kushner
Notes: The six-bedroom, 8,510-square-foot mansion is on 1.3 acres with manicured landscaping, reflecting pools, a double staircase, a resort-style pool and a large dock.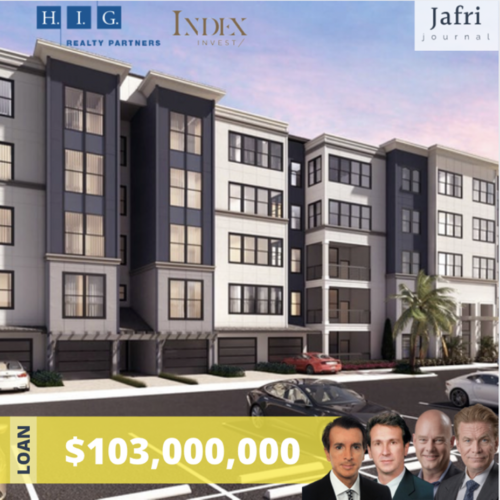 Address: 4950 West Prescott St.
Market: Westshore
Asset Type: Multifamily
Sponsor(s): @indexinvest (Bjarne Borg, Fredrik Alam)
Lenders: H.I.G. Realty Partners (Sami Mnaymneh & Tony Tamer)
Notes: Located on a 23-acre parcel of land in Tampa, The Pointe on Westshore, upon completion, will be a 444-unit apartment community, comprising 27 buildings across 689,250 square feet.
Address: 2 S Biscayne Blvd
Market: Downtown Miami
Asset type: Office Tower
Seller: Dow Chemical (Jim Fitterling)
Buyer: The CP Group (Angelo Bianco, Chris Eachus)
Major Tenants: @hsbc, @fticareers, Jackson Lewis, and @stantec
Notes: the 1 million-square-foot tower is located at the corner of Biscayne Boulevard and SE 1st Street in the heart of downtown Miami.
Address: 577 Ocean Boulevard
Market: Golden Beach
Asset type: Luxury Residential
Seller: Sandra Levy (widow of Sidney Levy, head of Levy Development Company
Buyer: 577 Ocean LP
Notes: The mansion has 11 bedrooms and 10 bathrooms. Built in 1938, the home is on a 0.9-acre lot with 150 feet of ocean frontage.
Address: 421 NE 6th Street
Market: Fort Lauderdale
Asset type: Multifamily
Buyer: Union Investment Real Estate (Hans Joachim Reinke, CEO)
Seller: Alta Developer (Raimundo Onetto, CEO)
Notes: Europeans are getting into the multifamily buying frenzy in South Florida. German real estate heavyweight Union Investment Real Estate purchased a Fort Lauderdale rental complex for $226.5 million, marking the firm's first multifamily acquisition in the U.S. Union Investment, the real estate investment arm of Germany's DZ Bank Group, paid $129 million for the 270-unit tower and $97.5 million for the adjacent 206-unit property, which are overall 93 percent leased, the firm said. The sale equates to $475,840 per apartment.
Address: 6396 North Bay Road
Market: Miami Beach
Asset type: Luxury Residential
Buyer: Ivan Soto-Wright (CEO MoonPay)
Seller: AquaBlue Group (Philippe Harari, CEO)
Notable Past Owner: Chris Bosh (Miami Heat)
Notes: A cryptocurrency CEO is buying the waterfront Miami Beach estate that previously belonged to retired Miami Heat star Chris Bosh. Ivan Soto-Wright, co-founder and CEO of MoonPay, is paying roughly $38 million for the mansion at 6396 North Bay Road. Bosh, an NBA All Star, sold the property in January for $14.4 million, and the buyer, AquaBlue Group, listed it for sale for $42 million.