Jafri Journal
Commercial Key Players
Jafri Journal
Residential Key Players
Selected deals:
- 30,000 square foot disposition at 299 Park Avenue
- 68,000 square foot lease at 419 Park Avenue South
- Awarded management and leasing assignment of 1776 Broadway, 117,000 square foot asset
"I read the Jafri Journal to stay up-to-date on nationwide commercial real estate transactions. The journal is part of my morning reading routine to stay informed at a nationwide level. I was recently speaking with a developer and mentioned the transaction they posted on February 15, 2021. Brookfield Properties bought two sites in Mott Haven for $165 million. The developers revealed a $950 million plan for a 4.3-acre mixed-use development that will bring more than 1,350 apartments to the South Bronx neighborhood, of which 30 percent will be affordable! The journal is very easy to access and straight to the point."
"I read the Jafri Journal to stay up-to-date on nationwide commercial real estate transactions. The journal is part of my morning reading routine to stay informed at a nationwide level. I was recently speaking with a developer and mentioned the transaction they posted on February 15, 2021. Brookfield Properties bought two sites in Mott Haven for $165 million. The developers revealed a $950 million plan for a 4.3-acre mixed-use development that will bring more than 1,350 apartments to the South Bronx neighborhood, of which 30 percent will be affordable! The journal is very easy to access and straight to the point."
"Shahid Jafri and the Jafri Journal team do a excellent job of keeping their clients up to date
with the latest transactions and market trends Jafri Journal continues to be a reliable resource for my team and our clients!"
Selected Transactions:
- Tech Company (Multiple Transactions)
- Bank Of America (Multiple Transactions)
- National Basketball Association
Selected deals:
- 30,000 square foot disposition at 299 Park Avenue
- 68,000 square foot lease at 419 Park Avenue South
- Awarded management and leasing assignment of 1776 Broadway, 117,000 square foot asset
"I read the Jafri Journal to stay up-to-date on nationwide commercial real estate transactions. The journal is part of my morning reading routine to stay informed at a nationwide level. I was recently speaking with a developer and mentioned the transaction they posted on February 15, 2021. Brookfield Properties bought two sites in Mott Haven for $165 million. The developers revealed a $950 million plan for a 4.3-acre mixed-use development that will bring more than 1,350 apartments to the South Bronx neighborhood, of which 30 percent will be affordable! The journal is very easy to access and straight to the point."
"I read the Jafri Journal to stay up-to-date on nationwide commercial real estate transactions. The journal is part of my morning reading routine to stay informed at a nationwide level. I was recently speaking with a developer and mentioned the transaction they posted on February 15, 2021. Brookfield Properties bought two sites in Mott Haven for $165 million. The developers revealed a $950 million plan for a 4.3-acre mixed-use development that will bring more than 1,350 apartments to the South Bronx neighborhood, of which 30 percent will be affordable! The journal is very easy to access and straight to the point."
My firm in Florida only recently started working with Shahid and Jafri Capital, but the relationship is already invaluable. Their market insight and dedication to their partners is a top priority for them. The Jafri Journal provides all of the current real estate news stories I need to keep up with to ensure I can provide my clients with the best data and market information.
Most notable recent residential deals:
*Represented the same client on both the sale of their existing home and purchase of their new home simultaneously at a value of nearly $2M
*Represented a residential investor on a purchase of single family portfolio valued at $3M
*Currently representing both the seller and the buyer on a land development deal with a land value of $1.5M and a future development contract for the sale of the new construction homes valued at approximately $25M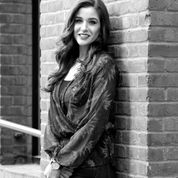 Jafri Journal is an incredible tool for those who are in the industry. Shahid and the entire team at Jafri Capital are transparent, organized, honest and hardworking individuals. They are always willing to have a discussion and open to possibilities. I'm grateful that the Jafri Journal exists so that it's easy to stay abreast of all things real estate and appreciate the content always given.
Top 3 deals:
139 E 23rd Street, #6 (new dev condo in Gramercy)
252 7th Avenue, #10V (condo in Chelsea)
1562 79th Street (2 family in BK)
Jafri Capital is a boutique firm that offers world-class services and highly specialized in real estate capital markets. Always innovative and creative to ensure the best possible outcome for all of Jafri's clients. With direct global access and resources available, Jafri Capital have the insights on the latest trends to service the industry.
Haute Developments, LLC. current projects are the following:
HauteKutur Developments – High end luxury nail salons to medi-spas. What makes HauteKutur different is we are filling in the gaps in the industry with a licensing turnkey model for operators that ensures ample support from the backend -- marketing, technician retention, designs, technology: app, websites, pos, market positioning and more. Our salons designers have thought out every aspect of the business to maximize income by 30% more than the normal industry averages.
Currently with 10 upcoming locations being developed. Building from the ground up with three brands/model available from $400-800k per unit.
Food Hall Developments – Urban Hawkers, LLC. Asian Eatery Experience, primarily will be in emerging and secondary markets. Urban Hawkers is working with chefs and concepts to offer authentic experiences to inspire and offer a diverse Asian food experience to markets that are being underserved.
Upcoming location: Tampa, FL
Investment opportunities: Please Inquire.
"The Jafri Journal has been my go to for the most up to date and relevant information regarding Commercial Real Estate. I truly appreciate how the team models their posts, only using the most reliable data. In addition to their newsletter ,the Jafri Journal Instagram account has become one my preferred pages on social media. The information is presented in a quick and clear format making it very simple for me to stay informed."